How to complete a Consignment Note
Four Easy Steps

A consignment note is a document regarding the carriage of goods by road which declares the contract of carriage and includes the instructions given to the carrier and proves the contract of carriage. To ensure your freight is delivered correctly and on time, all areas of the consignment note must be filled out completely.

Follow the these steps to be sure your consignment is delievered on time and with due care...
1. The full name and addresses of both sender and receiver and a contact phone numbers to be noted.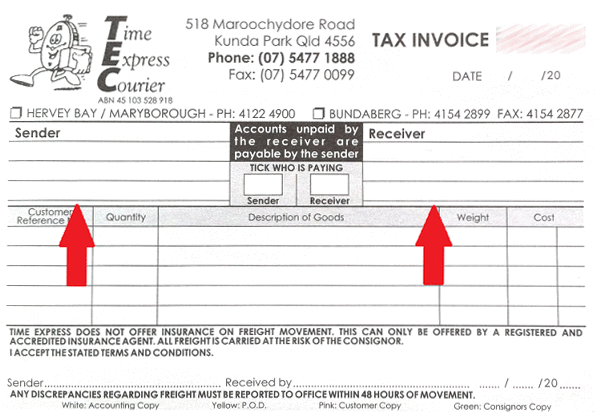 2. A detail description of your freight and an accurate weight.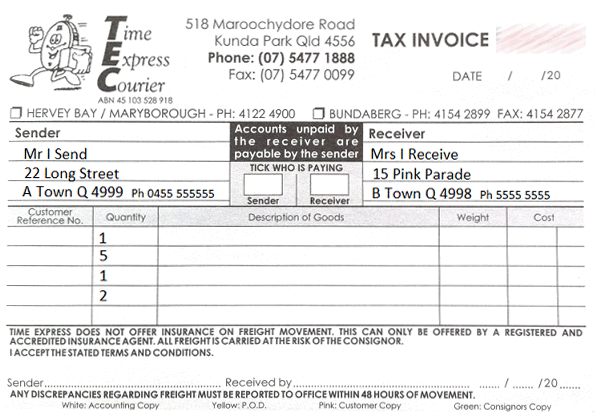 3. The date the freight left your business.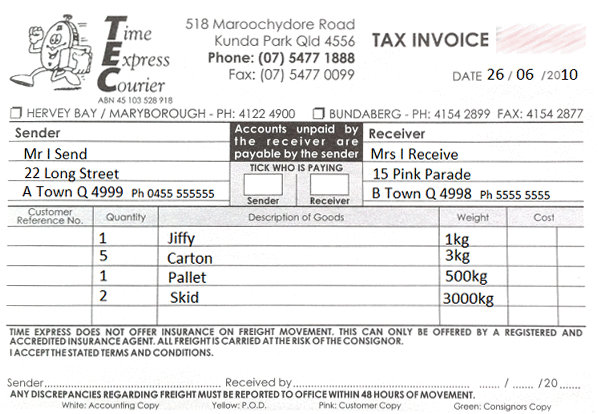 4. A signature of the consignor.